About
Cyprus International University (CIU) was established in Nicosia in 1997 with the vision of providing infrastructure, and technical and physical capabilities, equivalent to those of the best universities of Turkey, Europe, and the United States. The Faculty of Engineering was launched with the establishment of Cyprus International University, along with the following programs: Civil Engineering, Computer Engineering, Industrial Engineering, Information Systems Engineering, Electrical and Electronics Engineering, Energy Systems Engineering, Environmental Engineering, Bioengineering, Mechanical Engineering, and Petrol, Oil and Gas Engineering, respectively.
Mission and Vision
In the era of the Bologna Process in education; infrastructure needs to be developed by taking into account the development of engineering science and rapidly developing technologies. To achieve this, we need to continuously observe and renovate the curriculum and the contents of the programs, use active teaching and learning methods; develop modern measurement and evaluation systems, successfully apply the European Credit Transfer and Accumulation System (ECTS), and provide continuous improvement and sustainability in education and training.
We provide the required skills to our students by encouraging active participation in classes, in order to help them become engineers with utter confidence, and to use their knowledge and skills. We train engineers who question problems before producing solutions and have considerable problem-solving, design, and analysis skills. We train entrepreneurial engineers who are able to develop technologies and projects and can work in groups regarding both national and international projects, integrated within the industry. We also aim to ensure that our students have environmental awareness, follow professional ethics and principles, and are sensitive to artistic and cultural values. Further, we train engineers who consider community welfare and safety.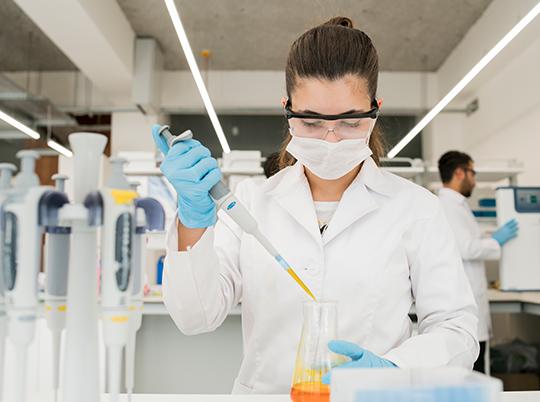 Accreditations
The Departments of Computer Engineering, Electric-Electronic Engineering, Civil Engineering and Industrial Engineering located within the Faculty of Engineering, are accredited by the Engineering Education Programs Evaluation and Accreditation Association (MÜDEK). Additionally, our departments are also accredited by the European Accredited Engineer Label (EUR-ACE).
Education Opportunities
The students of the Faculty of Engineering attend courses in modern classrooms that have all the equipment and facilities needed to sustain their education and training. CIU offers a modern and lively campus with an organized library, student dormitories, and recreational areas, indoor and outdoor sports fields that encourage all CIU students to both enjoy and be proud of the university throughout their education.