School of Foreign Languages
About
The School of Foreign Languages (SFL) has existed since the establishment of Cyprus International University (CIU) in 1997. The School of Foreign Languages started as the "Center of Foreign Language English Language Program" and took the name "School of Foreign Languages" in 2008. Since then, CIU has two main divisions: the Preparatory Department and the Modern Languages Department.
Mission and Vision
The mission of CIU SFL is to support the students with the skills and knowledge necessary to use the English language effectively in academic and other environments, by embracing independent learning, critical thinking, collaborative learning, technology-oriented education and sustainable education philosophies.
The vision of SFL is to continuously improve itself by carrying out all its programs in a contemporary and international manner, guiding students to benefit from English language education at the highest level, embracing a student-friendly atmosphere in all aspects, internalizing the quality concept at the highest level, and supporting its lecturers in the same direction.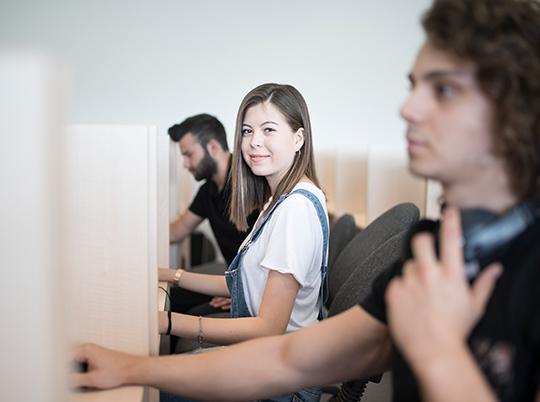 Accreditations
School of Foreign Languages has certified that it provides education at international standards, by being accredited by Pearson Assured since January 2015. This accreditation shows that the quality processes of the School of Foreign Languages meet an independent, international quality benchmark.
Pearson Assured is a service that assures the quality of the processes underpinning the design, delivery, quality assurance and/or assessment of the organization's own education or training programs. This service quality assures the organization's processes, not specific qualifications or training programs offered by Cyprus International University, School of Foreign Languages.