School of Foreign Languages
About
The School of Foreign Languages (SFL) has existed since the establishment of Cyprus International University (CIU) in 1997. The School of Foreign Languages started as the "Center of Foreign Language English Language Program" and took the name "School of Foreign Languages" in 2008. Since then, CIU has two main divisions: the Preparatory Department and the Modern Languages Department.
Mission and Vision
The mission of School of Foreign Languages is to provide all students of English-medium departments with quality English through pre-sessional and in-sessional language instruction so that they can achieve their academic goals through English for Academic Purposes.
The vision is to become one of the leading schools of foreign languages in Northern Cyprus and Turkey by setting standards of excellence in innovative curriculum design, developing effective techniques of teaching English as a foreign language, and promoting cross-cultural understanding.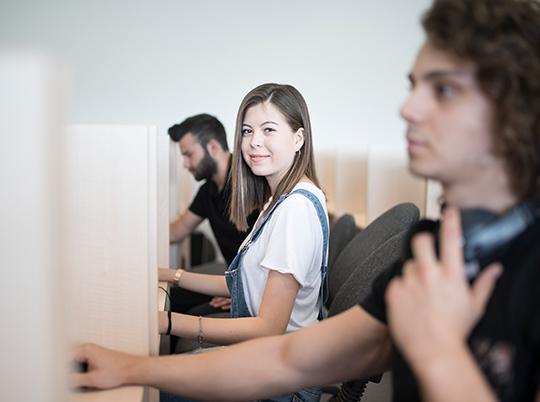 Accreditations
School of Foreign Languages has certified that it provides education at international standards, by being accredited by Pearson Assured since January 2015. This accreditation shows that the quality processes of the School of Foreign Languages meet an independent, international quality benchmark.
Pearson Assured is a service that assures the quality of the processes underpinning the design, delivery, quality assurance and/or assessment of the organization's own education or training programs. This service quality assures the organization's processes, not specific qualifications or training programs offered by Cyprus International University, School of Foreign Languages.