Psychological Counseling and Guidance Center
About
The Cyprus International University Psychological Counseling and Guidance Center (CIU-PCGC) promotes the personal development and psychological well-being of all students and has been creating a university environment that is conducive to growth and learning since 2000. The CIU-PCGC is located on the second floor of the library building and offers services to all individuals on campus.
How can we help?
Counseling offers time to work through personal issues or difficulties which are causing distress.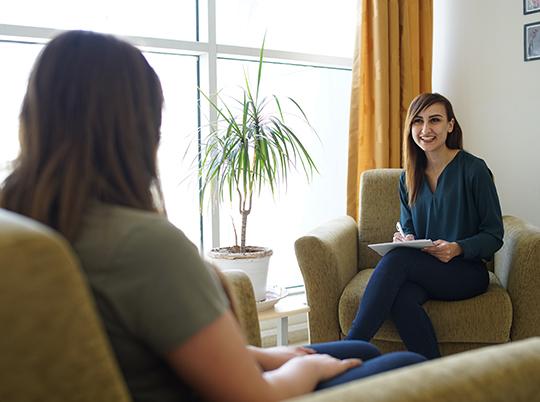 Your concerns could be about
 Anxiety Disorders
Depression
Loss
Academic Problems
Abuse
Relationship difficulties
Phobic Disorders
In addition to Psychological Counseling services; the CIU-PCGC conducts workshops, seminars, training sessions, and events aimed at the development of the individuals on the CIU campus.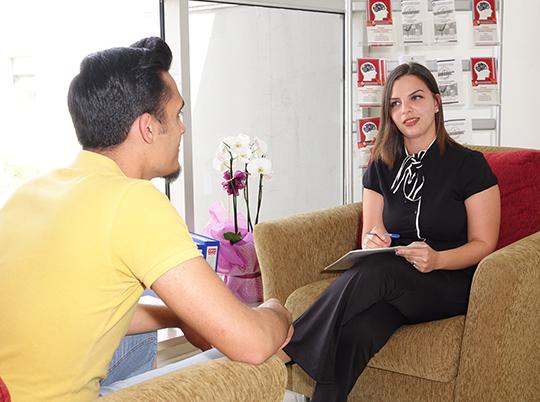 How do we work?
At your first appointment, you will discuss what it is you are struggling with. During the appointment, we will assess whether counseling with us is right for you. If you and your counselor agree to work together, you will be offered a number of counseling sessions, which will be weekly at the same time as your initial appointment. The PCGC greatly values students' privacy and confidentiality. The CIU-PCGC psychologists listen to students without prejudice, support them through solving their problems, and improve their psychological services according to the needs of the students.
Ethical Principles
Once students or staff apply to the CIU-PCGC, they are informed about the Ethical Conduct code of psychology. These ethical conduct codes are universal and fundamental for all psychologists. CIU-PCGC psychologists focus on primary ethical principles such as:
Competence
Beneficence and No maleficence
Responsibility
Respect for People's Rights and Dignity
Making an Appointment
You can make an appointment by visiting the PCGC, calling the center, via filling the form on SIS, or by sending an e-mail. You can only make a booking for yourself. The contact details can be used to inform the center about rescheduling or cancellation of an appointment. If the person cannot attend his/her session, then they are required to cancel and/or reschedule for another day and time. It is important to inform the center about cancellation in order to show respect to others who may require these services as well.
Contact
Psychological Counseling and Guidance Center
Library, LR210/LR212
Director: Asst. Prof. Dr. Eliz Volkan 
Psychologists: Çise Haşimoğulları | Huriye Koruşan
Tel: +90 392 671 1111 Extension: 2030 - 2086
E-mail: pdarem@ciu.edu.tr