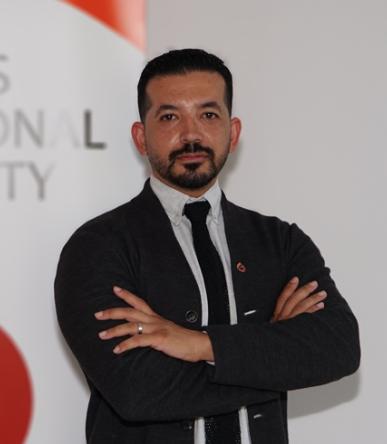 Asst. Prof. Dr. SERTAÇ İLTER
Faculty of Fine Arts, Design and Architecture
Telephone number +90 392 671 11 11
Extension 2108
Office EH322
CURRICULUM VITAE
Education
Eastern Mediterranean University -Architecture (PhD, 2018)
Eastern Mediterranean University -Architecture (Master, 2006)
Eastern Mediterranean University -Architecture (Undergraduate, 2002)
Publications
Papers presented in international conferences and printed as proceedings
FROM SURFACES TO SPACES: INTEGRATING THE IN/OUT AND BEYOND, Architecture and Phenomenology, Technion Haifa, Israel, May 2007.
TOWARDS A SUSTAINABLE CITY IN FAMAGUSTA: INTEGRATING THE CITY WITH ITS HISTORICAL WATERFRONT, GaziMagusa Symposium, Eastern Mediterranean University, North Cyprus, June 2007.
BIOCLIMATIC ARCHITECTURE AND BUILDING FACADES: ASSERTING DESIGN PRINCIPLES AS A CONVINCING TOOL FOR TEMPERATE CLIMATIC ZONES, 1st International Conference on Contemporary Affairs and Urbanism ICCAUA-2018.
Articles published in peer reviewed international journals (SCI,SSCI,Arts and Humanities)
CROSS METHOD AND DESIGN PROCESS FOR DSF ELEMENTS, Open House International, 2017.
Thesis Supervision
Master Thesis Supervised
Effects of Socio-Cultural Factors on Facades of Traditional Housing in case of Balat District / İstanbul - 2023
ANALYSIS ON REASONS FOR BUILDING COLLAPSE IN AFRICAN COUNTRIES - 2022
HOUSING PREFERENCES OF UNIVERSITY STUDENTS BASED ON MASLOW'S HIERARCHY OF NEEDS IN CASE OF KYRENIA - 2022
Research Areas
Contemporary Structures
Double Skin Facade Systems
Building Technologies
Contemporary Façade Materials
Adaptive Structures
Administrative Duties
Cyprus International University FFADA. Acting Chair- Department of Architecture (2023-ONGOING)
Cyprus International University FFADA, Vice Dean (2023-ONGOING)