About the Program
Pharmacognosy is a science that studies the biological origin of pharmaceutical raw materials and excipients. Bio-pharmaceutical raw materials sourced from plants, animals, microorganisms and marine organisms are included in the research interests of the Department of Pharmacognosy.
Upon referring to the current drugs in use, it is observed that the biological materials are the source of an important part of their active ingredients. Pure bioactive molecules derived from nature can be used directly as drugs, or these compounds may be converted to a more effective form and have less side effects through semisynthetic or synthetic drug models. Natural resources, especially from plants, undoubtedly constitute a great potential for the discovery of new drugs. The main objectives of the program are to protect and promote health; utilize nature's rich diversity and development of chemical molecule drugs for the treatment of diseases; and learn the methods for the discovery of new molecules; The program also aims to raise graduates who can, for this purpose, apply the transfer of basic scientific methods in the planning and conducting of research; form sources for drug trials, compile information regarding their use in therapy cultures of people with interest in natural resources; separate active ingredients for the structural analysis and motility; conduct spectroscopic methods of chemical and biological assays of natural resources; utilize drug products in qualitative and quantitative analysis methods; and become qualified researchers in these areas.
Education Opportunities
Pharmacognosy M.Sc. program will focus on bioactive natural products; discovery of new molecules and artificial synthesis of semi-synthetic analogs of these molecules; their activity and / or bioavailability; higher level preparation of molecules with pharmaceutical potential to be used as medications; bioactive molecules in relation to molecular biology and genetics, cancer biology and pharmaceutical microbiology. It offers a multidisciplinary approach such that the research projects that will be carried out by this program will contribute to the publication of several research papers and presentations which will significantly help in the academic improvement of enrolled students.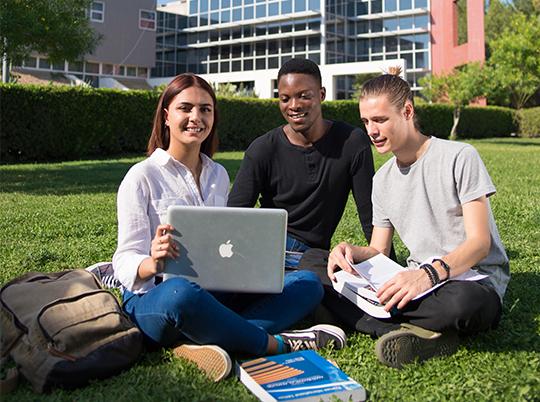 Career Areas
Today, the field of Pharmacognosy has been showing a rapid development, where it is separated into branches operating in various scientific fields including science and technology innovation. Biotechnology, molecular biology and genetics and pharmacogenetics go in parallel with the progress in molecular pharmacology and toxicology, pharmacogenomics, genotoxicity, proteomics and the discovery of bioactive molecules from plants along with the metabolomics research and other multidisciplinary fields. Furthermore, there is an agenda in the 21st century to achieve advancements in personalized medicine and Cyprus International University Faculty of Pharmacy, Pharmacognosy program will also aid this goal by utilizing a multidisciplinary team.
Our graduates will have the opportunity to work in industrial or laboratory settings in addition to continuing their academic career.
Compulsory modules
First Semester
ADVANCED PHARMACOGNOSY I
The plant and animal kingdom as source of drugs, General methods associated with the phytochemical investigation pf herbal products; Extraction of plant Material, separation and isolation of constituents: Sublimation, distillation, Fractional liberation, fractional chrystallization, Adsorbsion chromatography, Partition chromatagraphy, High performance liquid chromatography (HPLC), ThinLayer Chromatography(TLC), Gas-Liquid chromatography, Gel filtration chromatography, Electrochromatography, Basic metabolic pathways and the origin of secondary metabolites; Enzymes, Photosynthesis, Carbohydrate utilization, Glycosides, Fats and Fatty acids,, Aromatic biosynthesis, The shikimic acid pathway, The acetate hypothesis Amino acids biosynthesis, Peptides and proteins, Isoprenoid compounds The mevalonic acid pathway, Secondary metabolites, Stress compounds, Discovering new lead compounds in pharmaceutical research and development. Phytochemical variation within a species.
Second Semester
ADVANCED PHARMACOGNOSY-II
ADVANCED PHARMACOGNOSY-II
Optional modules
TOXIC AND HALLUCINOGENIC PLANTS
MORPHOLOGICAL AND MICROSCOPIC DEFINITIONS OF VEGETABLE DRUGS
TECHIQUES IN MOLECULAR BIOENGINEERING
This course will teach principles of wet lab for molecular biology, applying them to particular cell models, and general molecular biology laboratory procedures and safety implications. Student will be introduced to PCR, gel electrophoresis, imaging, Western blotting and site-directed mutagenesis techniques.
TECHNIQUES IN TISSUE CULTURE AND CELLULAR BIOENGINEERING
This is a course will begin with introducing practical skills for the isolation of animals cells for in vitro studies, maintenance of animal cells in vitro, manipulation of animal cells in vitro, and application of molecular techniques to in vitro situations. This course also designed to bridge cell biology with engineering. At the completion of this course, the students should be able to: Discuss the molecular and cellular basis of life from an engineering perspective, identify crucial molecular parameters involved in cellular events measure and manipulate molecular parameters experimentally, apply engineering principles, concepts, and mathematical modelling in studying molecular parameters, cell structure, function, and appropriately capture the salient features of the cellular phenomena. In addition, the students should be able to manipulate the behaviour of biological cells, examine structure-function relationship and explore and criticize the existing and emerging technologies that exploit and extend our knowledge of molecular and cell biology.
POISONOUS PLANTS
In this course, the important poisonous plants used in the Mediterranean countries and their characteristics will be introduced. Information will be given about the regions where the plants are distributed, their characteristics and the points that should be taken into consideration in their use for therapeutic purposes. The Family and the genus of the species like Digitalis ferruginea (Scrophulariaceae), Atropa belladonnae (Solanaceae), Aconitum napellus (Ranunculaceae), Colchicum autumnale (Liliaceae), Matricaria chamomilla and Echinacea purpurea (Asteraceae), which of them have ethnobotaniccal use to threat various diseases. Plant collection, drying, storage and how to use the plants will be described. Due to the toxic compounds they contain, information will be given about the issues needs to be taken into consideration during use. In addition, literature review of poisonous plants with medicinal use will be explained.
PHYSIOLOGY FOR ENGINEERS
This course will teach students to apply knowledge of mathematics, science, and engineering to cellular and systems physiology, including function, dysfunction, and the mechanisms that underlie treatment. The course will also addresses professional and ethical responsibility associated with the development, testing, and implementation (or withholding) of biomedical devices or treatments. The techniques, skills and tools necessary for engineering practice will be covered in addition to teach students to design, conduct, and analyze experiments. Topics may include the nervous system, striated and smooth muscle, and respiratory, renal, and cardiovascular systems.
FERMENTATION MICROBIOLOGY
HAZARDOUS AND TOXIC WASTES - TREATMENT AND CONTROL
BIOSENSORS
This course will cover the principles, technologies, methods and applications of biosensors and bioinstrumentation. The objective of this course is to link engineering principles to understanding of biosystems in sensors and bioelectronics. It will provide the student with detail of methods and procedures used in the design, fabrication and application of biosensors and bioelectronic devices. The fundamentals of measurement science are applied to optical, electrochemical, mass, and pressure signal transduction. Upon successful completion of this course, students are expected to be able to explain biosensing and transducing techniques, design and construct biosensors instrumentation.
Students who are interested in pursuing advanced graduate studies leading to a master's, doctoral degree, or professional doctorate degree for the Fall and Spring semesters every year. Applicants can directly apply online to our graduate programs using the application portal.
TRNC Applicants- Required documents:
Bachelor's Degree Diploma
Bachelor's Degree transcripts for each completed academic term/year.
Documents to prove English proficiency for English language departments,
Scanned copy of passport or identity card.
Click for detailed admission requirements information.
Students who are interested in pursuing advanced graduate studies leading to a master's, doctoral degree, or professional doctorate degree for the Fall and Spring semesters every year. Applicants can directly apply online to our graduate programs using the application portal.
International Applicants- Required documents:
Bachelor's Degree Diploma
Bachelor's Degree transcripts for each completed academic term/year.
Evidence of English Language competence: TOEFL (65 IBT) or IELTS (5.5). Students without these documents will take the CIU English proficiency exam on campus following arrival.
Scanned copy of international passport/birth certificate
CV
Fully completed and signed CIU Rules and Regulations document (which can be downloaded during the online application)
Click for detailed admission requirements information.
Cyprus International University provides academic scholarships for its students as an incentive for success, with most students benefiting from 50%, 75% or 100% scholarships or discounted tuition fees. Click for more information.
| | |
| --- | --- |
| Fee pe​r course     | € 350,00 |
| Fee for thesis     | € 1.050,00 |
| Fee for seminar     | € 120,00  |
| Scientific Foundation per course     | € 150,00 |
| Registration and other fees* | € 245,00 |
| Student Union fee | € 50,00     |
|   | VAT Exc. |
*Applies to 1st. Year students. € 195,00 for others.
There will be an additional bench fee of € 335 (exc. VAT) for this program for the usage of test kits.